Turmeric and Orange Blossom Muffins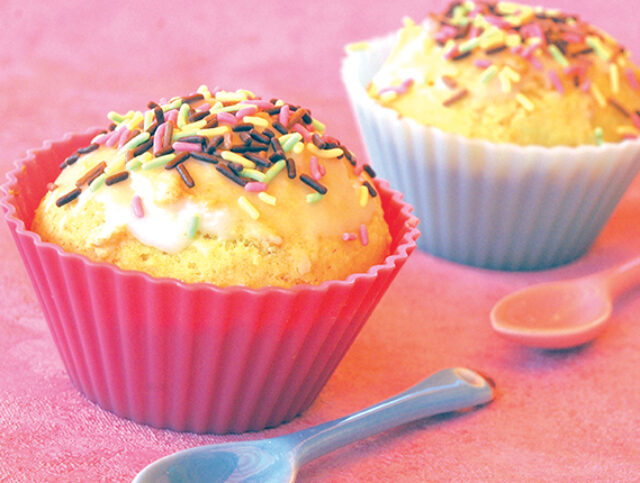 Ingredients
180g of Natural Cake Mix
35g of butter
75ml of water
1 large pinch of turmeric
1 tablespoon of orange flower water
20g of jimmies
30g of icing sugar
Preparation
Heat the butter with the water and turmeric, without boiling.
Remove from the heat and add the orange blossom water.
Whisk the cake mix to remove any lumps. Pour into the butter/turmeric mixture to obtain a reasonably and even batter.
Pour a spoonful of the batter into mini-muffin moulds.
Bake for 25 minutes at 180°C (gas mark 6).
Dissolve the icing sugar in a teaspoon of water and brush over the muffins.
Garnish with the coloured sprinkles.
Nutritional Values
184kcal (775kJ)
5.7g
33g
0.2g
5.2mg
7.3mg