Monitoring
The best guarantee of a balanced diet is weight gain. It is therefore essential to weigh your child regularly, even when he or she is doing well, at the same rate as his or her blood levels (during infancy). The medical team is there to help you achieve good adherence to the diet, a good balance of blood levels in order to have normal growth and development.
You are responsible for your child's diet and his or her health depends on metabolic balance (monitored mainly by clinical status and blood tests). It is therefore important to monitor the metabolic balance very regularly by taking blood samples on blotting paper or in a microtube.
Developmental and nutritional monitoring will be done in close consultations. The diet will be adapted regularly according to blood levels and more thoroughly in consultation at "pivotal" ages.
Do not hesitate to contact the care team if you have any questions or difficulties. They will help you in your daily practice.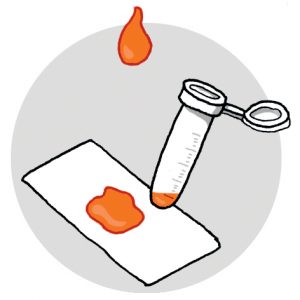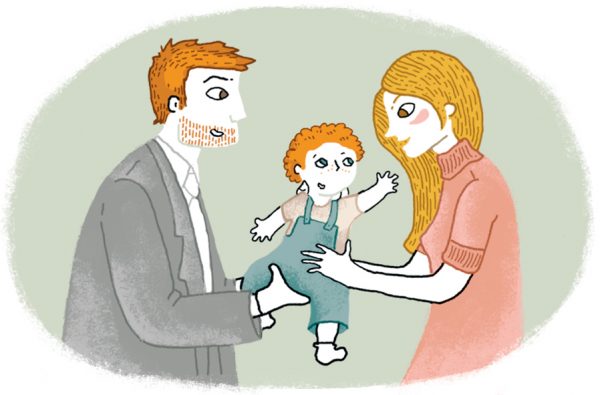 Childcare options
The first question you will ask yourself is how and if you will be able to return to work?
There are two scenarios:
Vous choisissez de prendre un congé parental pour vous familiariser avec la maladie et son traitement
Vous choisissez de suivre la voie que vous aviez prévue : vous aviez envisagé de le faire garder par une assistante maternelle, une nourrice, en garde partagée, ou à la crèche
You choose to take parental leave to familiarise yourself with the illness and its treatment
You choose to follow the path you had planned: you had planned to have your child looked after by a childminder, a nanny, in shared care, or at the nursery.
Week-ends and holidays
It is necessary to PROVIDE for them.
If it is in the family or with close friends, plan meals with the hosts, and provide the necessary special foods without forgetting the amino acid mix.
It is important that he or she leads a normal life and can go to sleep from time to time with cousins or friends or with grandparents, and "without you".
Progressively educate those around you! Persuade those around you that it is normal to please a child by giving him a treat, but that "for his own good", it is important to offer certain treats even if they are not the same as those offered to other children.
Get used to giving some foods and not others! For a longer period of time, organise the holidays:
make sure you have enough hypoprotein foods and amino acid mixes in stock for this period;
plan to send prescriptions to AGEPS, well in advance, to be delivered on time, especially during the summer!
plan places where it is not too difficult to cook even simple meals (even if only to cook pasta or other starchy foods).
make sure that the diet is followed, either by your child himself if he is able to, or by a third party (if your child goes without you).
Find out about the nearest hospital in case this is necessary. Ask the doctor at the health centre if he/she knows a contact person there and if he/she can inform him/her of the possibility of being admitted during a certain period (always carry an emergency admission certificate).
Ask for permission to leave (or whether it is reasonable to leave) depending on where you want to go.
If you want to go abroad, ask for permission, depending on where you want to go. Have a certificate stating that you are carrying special food for your child's diet, so that it is not detained at customs. There are very few "holiday camps" (where your child is old enough) where the diet can be satisfactorily controlled.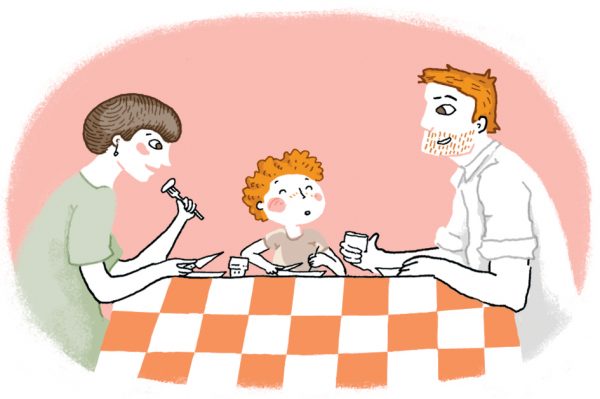 It is essential that these are "medical homes" so that the doctor and dietician can take care of your child in liaison with the referral team and you, of course. You can also contact the Parents' Association to find out if there can be "exchanges" between families of children with the same diet and the same pathology.
In the case of green, sea or snow classes, first contact the school director to find out the exact address of the trip and the organisation of the week: activities, picnics; find out if meals are delivered by a caterer, the local town hall or if there is a kitchen on site with a cook. If this is the case, ask if it is possible to contact this cook and draw up a schedule of "adapted" meals and therefore of preparations or cooking to be done separately and provide a stock of special foods.
Then ask to see the teacher to explain the dietary constraints and ask for her agreement, and suggest that she be "accompanied" or, so that your child is not always totally dependent on you but feels reassured, that one of you (the father or mother) be nearby to "be there" without being physically at his side!
Sports practice
Your child is not more "fragile" than anyone else, nor is he or she less "successful" than anyone else. Let them choose the sport that appeals to them!
In all cases, regardless of age and circumstances, leucine intake should be well controlled and the prescribed amount of amino acid blend taken in full.
For a better balance of plasma leucine, valine and isoleucine levels, it is preferable to divide the amino acids into 3 or 4 intakes and, at best, at the time of ingestion of natural proteins to promote anabolism.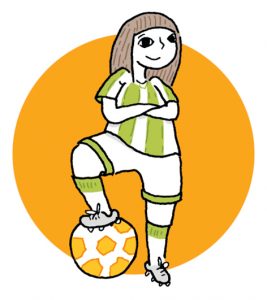 More information about Maple Syrup Urine Disease