Gourmet filled pitta bread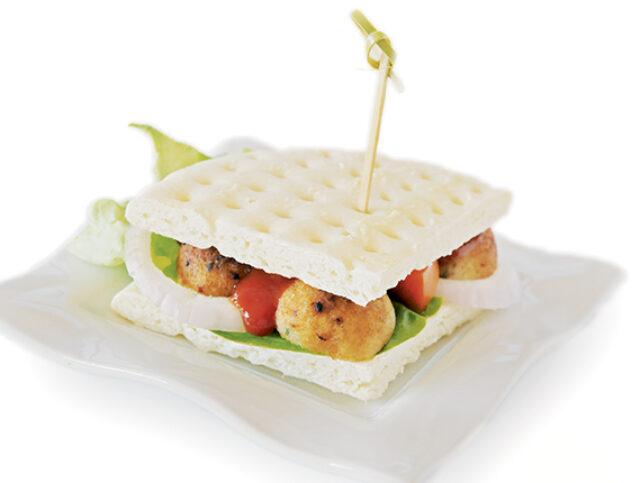 Ingredients
1 sachet Fish Substitute
1 onion
2 salad leaves
1 tomato
25g of tomatoes sauce
Preparation
Reconstitute the fish subsitute by adding 100ml of water. Leave to rest for 10 minutes.
Shape into balls and fry. Cut them in half. Cut the pizza dough into four. Bake at 150 degrés (gas mark 2) for 20 minutes.
Spread the pizza bases with the provençale sauce.
Slice the tomato and the onion.
Make the filled pitta using the fish substitute half-balls, sliced onion, salad and ketchup. Hold in place with a bamboo toothpick.
Nutritional Values
239kcal
4.9g
46.7g
2g
66mg
94mg