Rice with vegetables
30 min
3
20 min
Can be frozen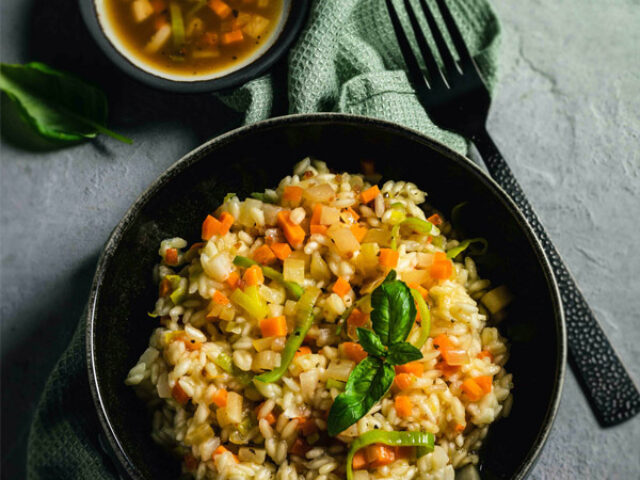 Ingredients
700 ml vegetable stock (stock cube + water)
100 g vegetable mix (carrots, leeks, turnips)
290 g rice substitute
Preparation
Prepare 700ml vegetable stock (stock cube and water).
Cut vegetables (100g mix carrots / leeks / turnips) in small cubes and precook them in a frying pan for 10 minutes with olive oil (10ml).
Stir 290g rice substitute with a bit of vegetable stock and the diced vegetables.
Dilute gradually with the rest of the stock.
Simmer while stirring until completely absorbed.
It's ready!
Nutritional Values
382 kcal
0.9 g
85.0 g
0.5 g
25.0 mg
47.0 mg