Bell Pepper and Cauliflower Soufflé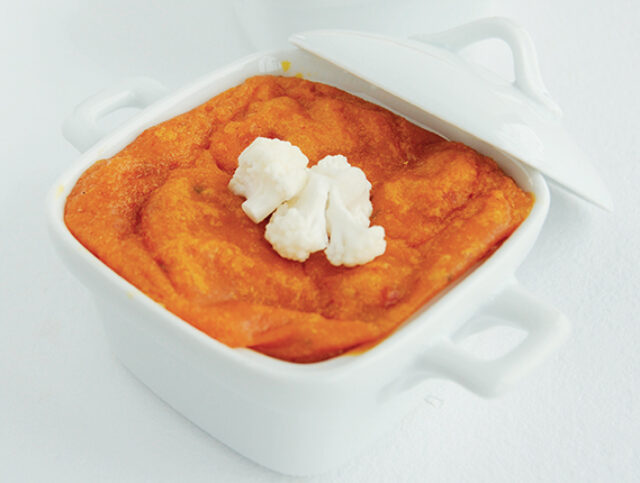 Ingredients
50g bread and pastry Mix
20g egg substitute
200ml water
1 teaspoon of baking powder
200g bell pepper
100g cauliflower
Salt and pepper
Preparation
Cut the pepper in half and remove the seeds.
Cook for ten minutes, in salted boiling water . When tender, blend in a food processor.
Add the Bread and pastry Mix, egg substitute, baking powder, salt and pepper and moisten with water to obtain a batter with a consistency similar to that of pancake batter.
Grate the raw cauliflower with a coarse grater. Stir into the mixture, setting aside a few small florets.
Transfer to greased ramekins and bake for 25 minutes at 150°C (gas mark 5). Decorate with the
small florets.
Nutritional Values
165kcal
0.7g
37.2g
2.4g
72mg
143mg