Cheesy semolina croquettes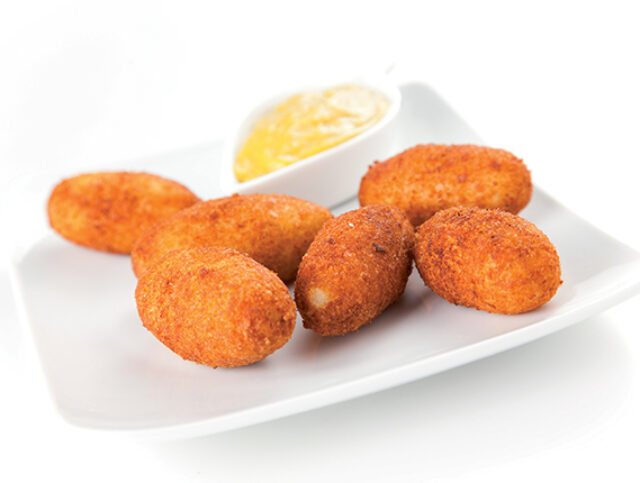 Ingredients
125ml liquid Dalia
50g  semolina
2 tsp. Cheese flavor Sauce Mix
Salt
Oil
Preparation
Bring the Dalia to a boil. Sprinkle in the salt, the cheese sauce preparation and the semolina. Mix.
Cook until the liquid has been absorbed and then allow to cool.
Roll the dough in the hands to make little balls.
Heat the oil in a fryer and fry the croquettes until golden.
Tip: the croquettes can be flavoured with onion or spices. It is also possible to make sweet croquettes.
Nutritional Values
229kcal
12g
30g
0.3g
10mg
23mg