Courgette Gratin with olives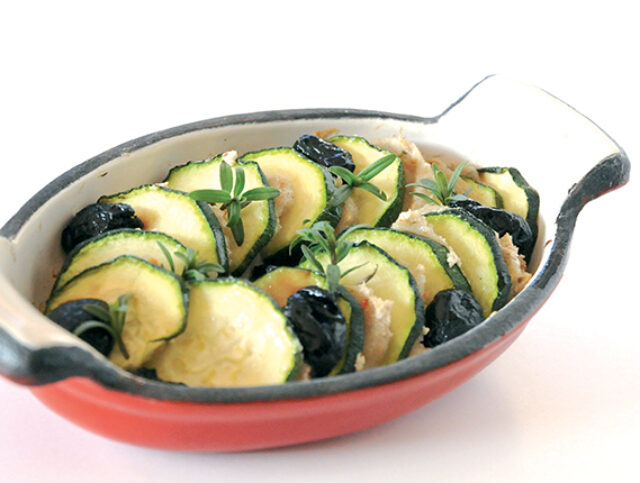 Ingredients
1 sachet Fish Substitute
2 courgettes
3 sprigs of oregano
25g black olives
5ml olive oil
100ml  Dalia liquid
Preparation
Reconstitute the fish substitute by adding 100ml of water. Let sit for 10 minutes.
Rinse and slice the courgette into discs.  In a gratin dish, place a pat of the fish subsitute between each slice of courgette.
Season with salt and pepper, drizzle over some olive oil and then scatter the pitted black olives on top. Sprinkle with the oregano and pour in the Dalia.
Back for 35 minutes at 180 degrés (gas mark 6).
Tip: 1 slice of Cheese substitute can be grated on top of the dish.
Nutritional Values
162kcal
5.9g
24g
3.1g
74mg
112mg