Curry and Cardamom Samosas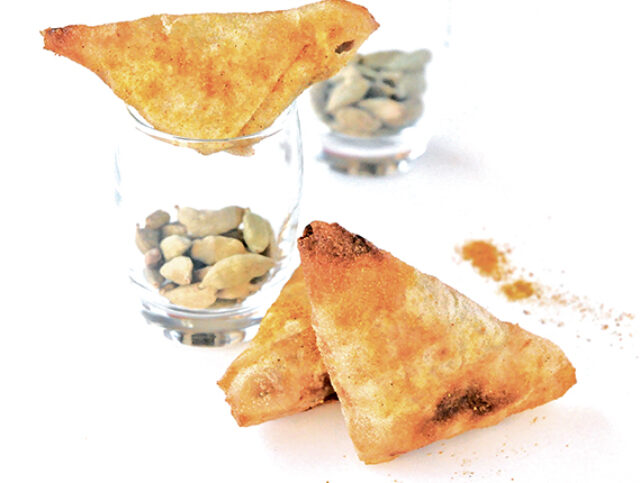 Ingredients
1 sachet Meat Substitute
1/2 tsp cardamom
1/2 tsp curry powder
3 rice sheets
50g mange-tout peas
Preparation
Reconstitute the meat substitute by adding 100ml of water and the spices. Let sit for 10 minutes.
Cook the mange-tout peas in boiling salted water and then chop coarsely. Mix them into the meat substitute. Soak the rice sheets in lukewarm water.
Cut them in half with a pair of scissors. Place the spiced filling on the rice paper and fold to make the samosas.
Fry in oil. Dust with a little curry powder before serving.
Nutritional Values
169kcal
5.1g
29g
1.7g
55mg
95mg