Mini Pumpkin and Cheese tarts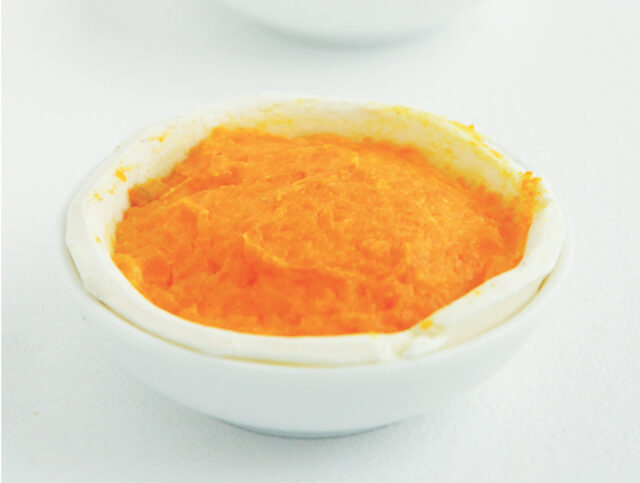 Ingredients
For the pastry:
150g bread and pastry Mix
1 pinch of salt
50ml oil
100ml water
For the filling
500g pumpkin
1 tbsp of Cheese flavor Sauce Mix
Salt, pepper
Preparation
Combine the Bread and pastry mix with the salt then add all the water and oil in one go.
Mix until a uniform dough is obtained. Roll out and dough and push into mini tarts moulds.
Peel the pumpkin and dice the flesh.
Cook in boiling salted water for 10 minutes, then drain.
Place the pumpkin in a electric mixer bowl with the Cheese flavor Sauce Mix. Season.
Fill the mini tarts and bake for 15 minutes at 150°C (gas mark 5).
Nutritional Values
179kcal
8.7g
24.6g
0.6g
25mg
35mg