Provençal style quenelles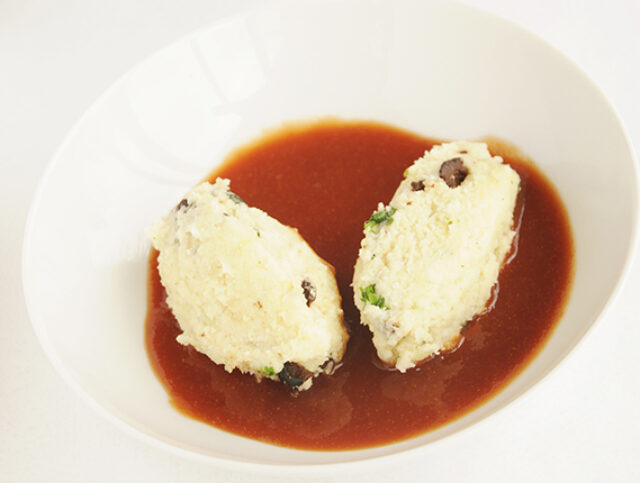 Ingredients
150g of Semolina
1 tbsp Cheese flavor Sauce Mix
10 black olives
3 sprigs of thyme
2 tbsp olive oil
250ml tomato purée
Preparation
Mix the semolina with the Cheese flavor Sacue Mix.
Cut the olives into small pieces and mix them with the crumbled thyme.
Pour in 100 ml of boiling water and stir to obtain a soft batter.
Sahpe the quenelles using 2 tbsp. Place the quenelles in an oven-proof dish. Pour the purée around them and bake for 12 minutes at 150°C.
Nutritional Values
398kcal
11.5g
72.2g
1.5g
40mg
49mg