Orange blossom Madeleines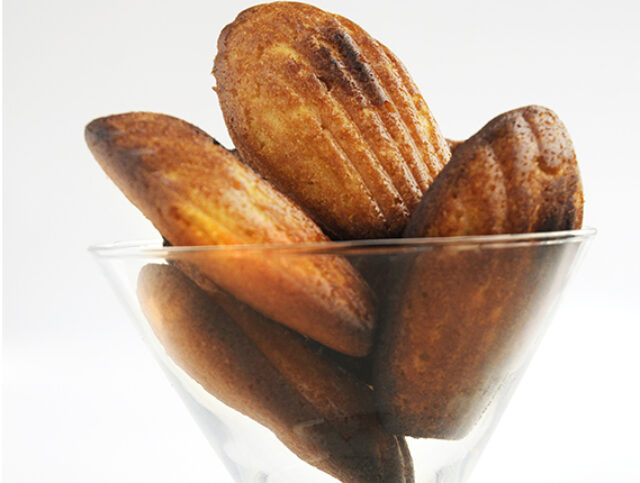 Ingredients
180g Bread and pastry mix
60g Semolina
10g Egg substitute
50g brown sugar
200ml Dalia liquid
30g butter
2 tsp. baking powder
2 tbsp orange blossom water
Preparation
Combine the Mix with the semolina, egg substitute, sugar and baking powder.
Make a well and mix in the Dalia and the cooled melted butter. Finish by adding orange blossom water.
Preheat the oven to 170°C (gas mark 6). Grease some madeleine moulds (silicon sheets are ideal) and pour a spoonful of the mixture into each. Bake for 15 minutes.
Nutritional Values
375kcal
9.5g
72g
0.3g
12mg
23mg