Savoury Carrot and Orange Muffins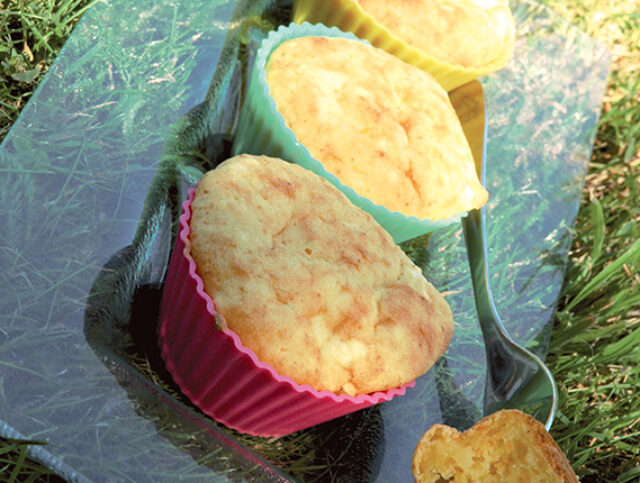 Ingredients
80g Bread and pastry mix
120ml of orange juice
200g carrots
Salt, pepper
1 pinch cumin
1 sachet baking powder
2 Cheese slices substitute
Preparation
Preheat the oven to 180°C (gas mark 6).
Combine the Mix, with the salt, pepper and cumin.
Add the orange juice little by little, stirring constantly.
Grate the carrot and the cheese substitute with the finest grater into the dough.
Add the baking powder without moving the dough too much.
Using a spoon, take the required quantity of dough (it rises when raw) and transfer it to muffin moulds.
Bake at 180°C (gas mark 6) for 25min.
Allow to cool, before removing from the moulds. Serve with a carrot-based cocktail.
Nutritional Values
60kcal (254kJ)
0.9g
12.6g
0.4g
8.2mg
13.7mg