Spinach and Turmeric Bread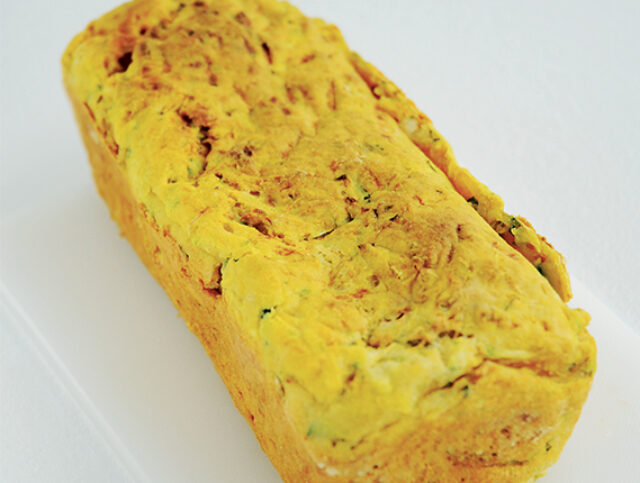 Ingredients
100g Bread and pastry Mix
10g Egg substitute
4g baking powder
150ml water
250g frozen spinach
1 tsp turmeric
Salt, pepper
Preparation
Combine the Bread and pastry mix, egg substitute, baking powder, turmeric, salt and pepper.
Moisten with water and put to one side.
Cook the spinach in a pan of salted water.
When cooked, blend or leave them whole, depending on desired result.
Press firmly to remove excess water and then add to the previous mixture.
Pour the mixture into a greased cake tin.
Bake for 35min at 180° (gas mark 6).
Allow to cool before serving.
Nutritional Values
239kcal
1g
53.7g
3.7g
145mg
251mg