Cumin – scented carrot fondant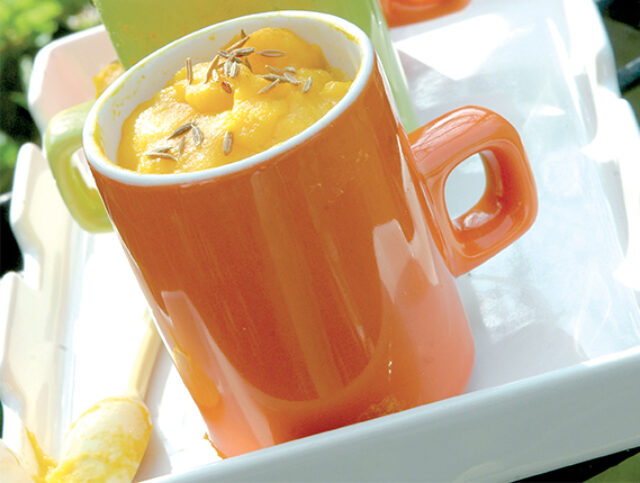 Ingredients
500g of carrots
20g of Taranis Egg susbtitute
1 chicken stock cube
100ml Dalia liquid
2 tbsp corn starch
2 Cheese slices substitute
1 tsp cumin
Preparation
Peel and slice the carrots. Cook them in the water with the stock cube.
Preheat the oven to 180°C (gas mark 6).
Pass the carrots through a vegetable mill.
Add the egg substitute, corn starch, grated cheese substitute and then the Dalia liquid.
Pour into ramekins, taking care not to fill above 2/3. Sprinkle a little cumin over the top.
Bake for 25 minutes at 180°C (gas mark 6).
Enjoy with puff pastry.
Nutritional Values
137kcal (580kJ)
3.4g
24.9g
1.8g
40mg
70mg